Enabling ES-LINK Analog transmission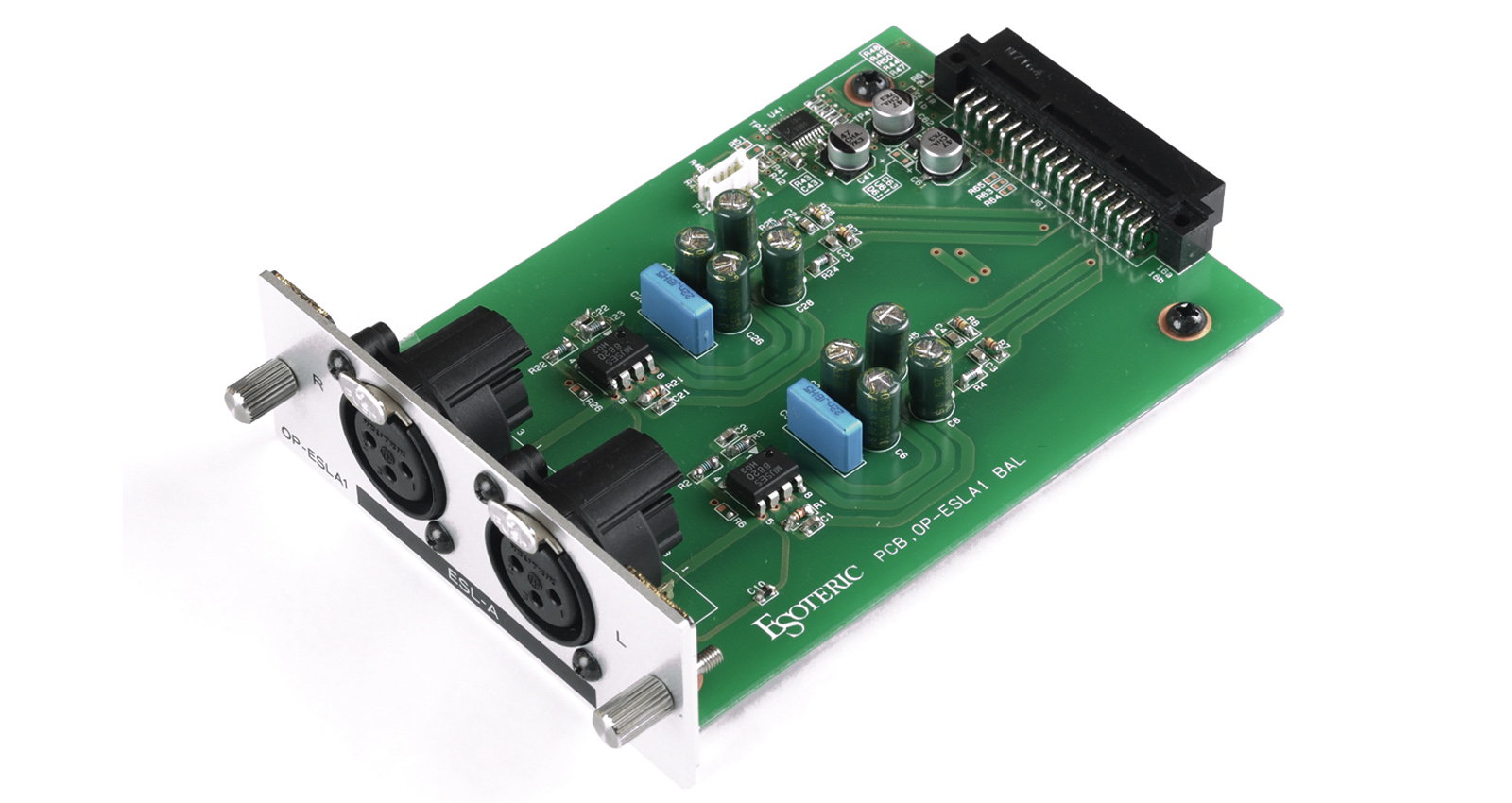 OP-ESLA1 is an optional board that adds the "ES-Link Analog" input function to the Esoteric F series integrated amplifier models.
"ES-Link Analog" is an Esoteric's proprietary audio signal link that provides a completely new level of sound experience to the listeners - the sound is more powerful, clear, and dynamic with this new generation of audio signal link. The ES-Link Analog is a 'current transmission' signal link. Being different from conventional voltage line link, the impedance of cable has no negative effect for signal transmission - signal clarity will never be lost during transmission.
Spec description
Analog Audio Inputs

XLR

(exclusive for ES-LINK Analog)
2
Supported models
Integrated Amplifier
Grandioso F1

※

F-03
F-05
F-07
(as of June 2018)
*By installing one OP-ESLA1 to the Grandioso F1, another ES-LINK Analog input are available on top of the ES-LINK Analog inout originally equipped on the Grandios F1. (Total two ES-LINK Alanog inputs)
Source devices for ES-LINK Analog
Super Audio CD/CD Player
Grandioso K1X
Grandioso K1
K-01Xs
K-03Xs
K-05Xs
K-07Xs
D/A Converter
Grandioso D1X
D-05X
Network Audio Player
N-01
Phonostage Preamplifier
E-02
(as of Augusut 2018)
* Specifications and design subject to change without notice.
2 years