Reproducing the full sound quality of the original masters.
The N-05XD represents a new frontier in network DAC/preamps.


As Esoteric's first-ever network DAC/preamp, the N-05XD was specifically designed to deliver superior sound quality from the smallest system configurations combining your favorite power amplifier, speakers, and headphones. Integrating fully balanced circuitry directly derived from Esoteric's flagship series, the N-05XD's network engine is equipped with a pure, dedicated linear power supply and an in-house designed discrete DAC that ensures that its preamplifier and headphone amplifier are capable of clearly reproducing the full sound of a recording's original master.

A seamless integration of the most Esoteric-like essences, the N-05XD has been thoroughly refined under the guiding principles of ultimate sound quality. Just a touch of its volume knob clearly reveals this quality in its most exquisite form, and promises the fullest and most satisfying enjoyment of Esoteric's pure signature sound. No longer must superior sound quality be sacrificed in the pursuit of a simplified high-end audio system.
Every customer will receive a redeem code for a 1 year ROON subscription FOR FREE.
Faithful Reproduction of the Liveliness and Energy of Music
Esoteric's primary goal in the creation of the N-05XD Network DAC/Preamp was to assemble a careful selection of rigorously tested discrete components into a complete circuit that could perfectly reproduce all the dynamics and energy of recorded music, something simply unattainable using ordinary integrated chips. Esoteric's top engineering teams put their pride on the line to design and produce a quality of sound that can only be experienced by way of our Master Sound Discrete DAC.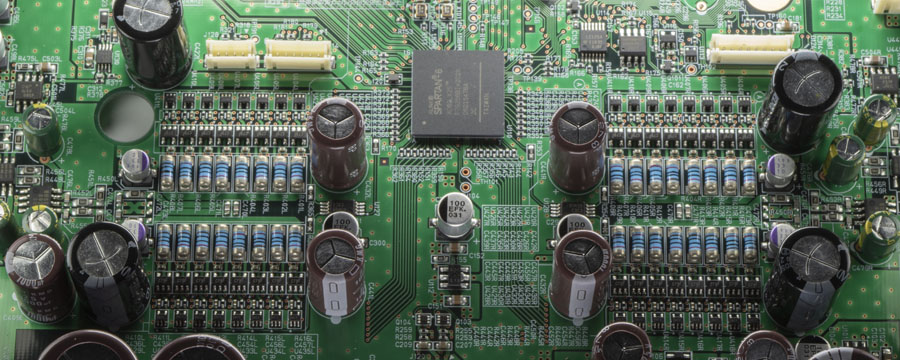 Luxurious Materials and Powerful Current Output Capacity
The N-05XD's Master Sound Discrete DAC is the most revolutionary two-channel stereo DAC circuit in Esoteric history, and is based on the original circuit developed for the Grandioso D1X Monoblock D/A Converter. As an extension of the D1X's design philosophy, an abundance of luxurious materials have been invested in the construction of N-05XD's Master Sound Discrete DAC, including 16 separate elements for each channel. Each of these 16 elements, including such key components as the clock driver, logic circuitry, capacitors and resistors, are kept fully independent in order to ensure the purest sound output with virtually no loss of musical energy.
Advanced Digital Processing Capability
The N-05XD is also equipped with Esoteric's exclusive Delta-Sigma (ΔΣ) modulator, which supports 64-bit/512Fs audio frequency sampling. To perform D/A conversion on par with its excellent DSD and PCM characteristics, separate FPGA* digital processing algorithms were developed for each step in the conversion process. This enables the N-05XD to extract the optimum sound quality from all compatible digital sources.
* FPGA: Field-Programmable Gate Array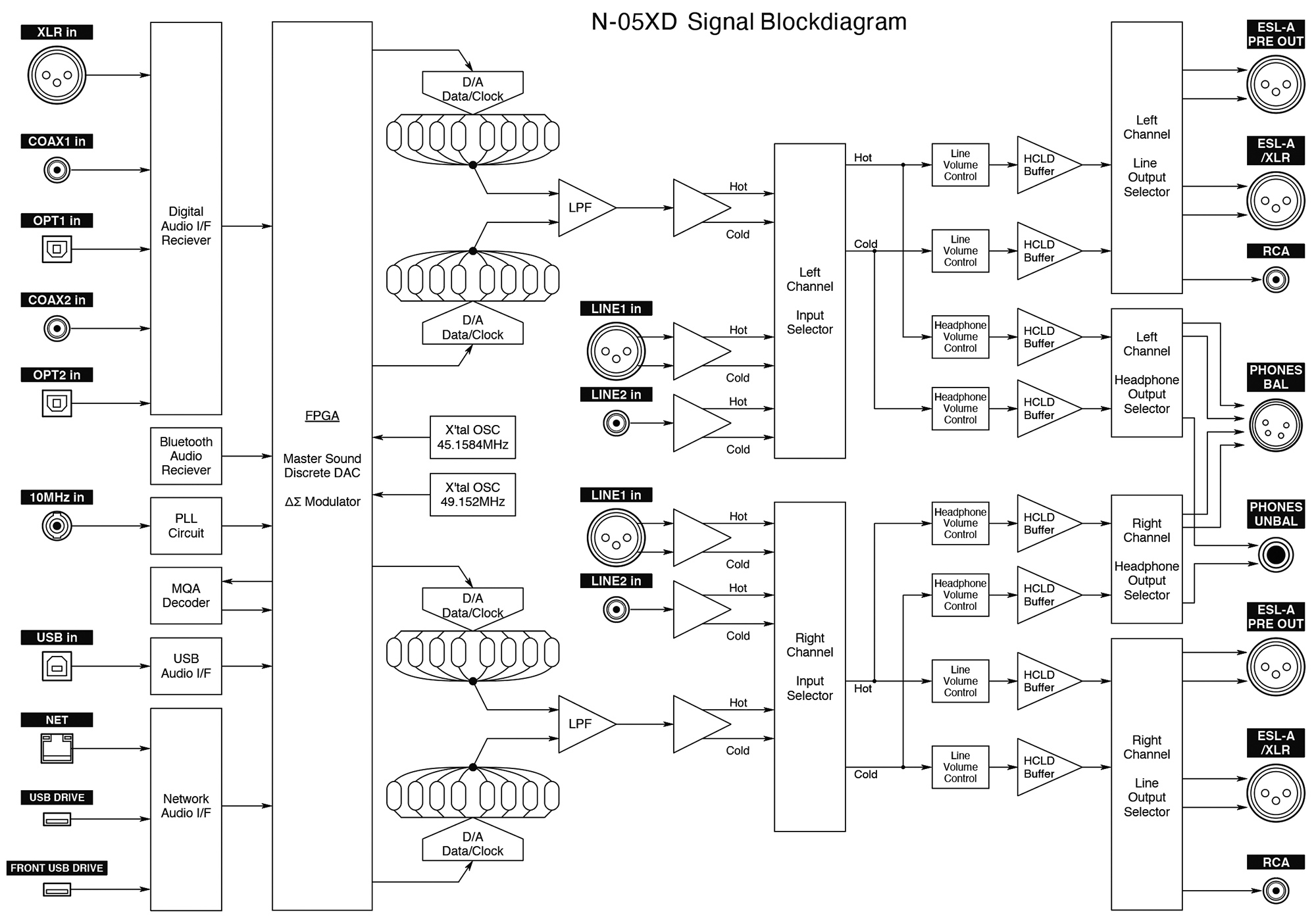 Network Engine with Dedicated Linear Power Supply
As a source component, the N-05XD is equipped with a dedicated high-end network audio engine that supports DSD 22.5MHz playback. The key component in this design is its dedicated linear power supply. With a component configuration equivalent in scale to that of Esoteric's top-of-the-line N-01XD, the N-05XD's large toroidal transformers, high-capacity filter capacitors, Schottky barrier diodes, and high-end super capacitors — which feature a whopping 2,333,333μF in total capacity — and forgoing the use of any noisy switching elements, the N-05XD realizes a singularly impressive sound brimming with an analog-like sense of reality.
Compatible with a Wide Selection of Audio Codecs and Streaming Services
Providing full compatibility with an extensive range of audio codecs.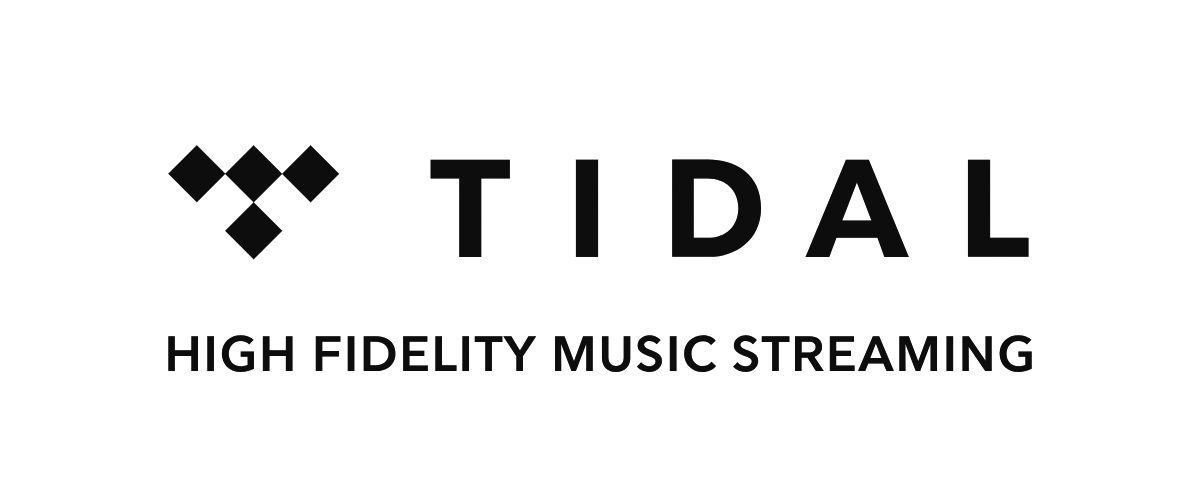 Tidal
Encounter new music from Tidal. Esoteric has officially partnered with the lossless subscription streaming service Tidal, which provides quick and easy access to a huge library of music that offers the highest sound quality for ultimate listening enjoyment. Tidal is becoming steadily more popular among music connoisseurs around the world.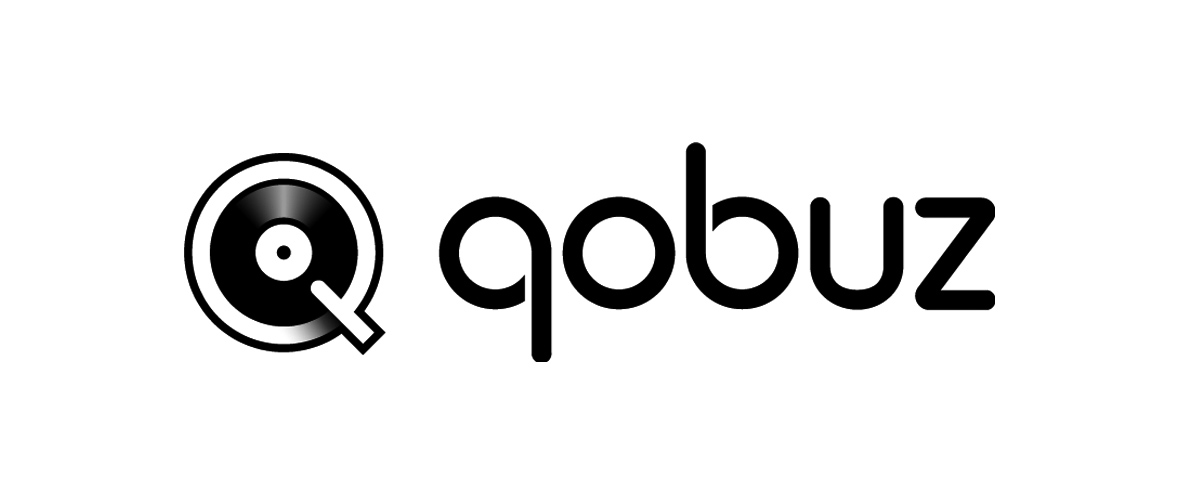 Qobuz
With its origins in the heart of France, Qobuz has become Europe's most popular lossless subscription streaming and download service.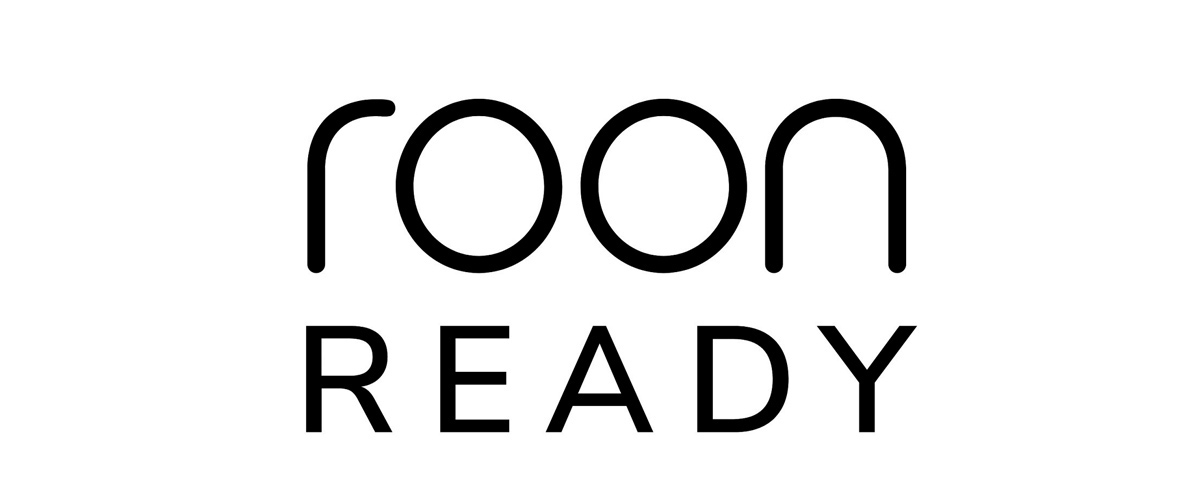 Roon Ready
Roon makes music browsing exceptionally attractive and easily accessible. Esoteric's network audio engine is fully Roon-compatible, providing bit perfect audio transmission to the DAC without requiring complicated network settings. The combination of Roon and Esoteric ensures delivery of the full power, flexibility and top performance of network audio in a simple and reliable format.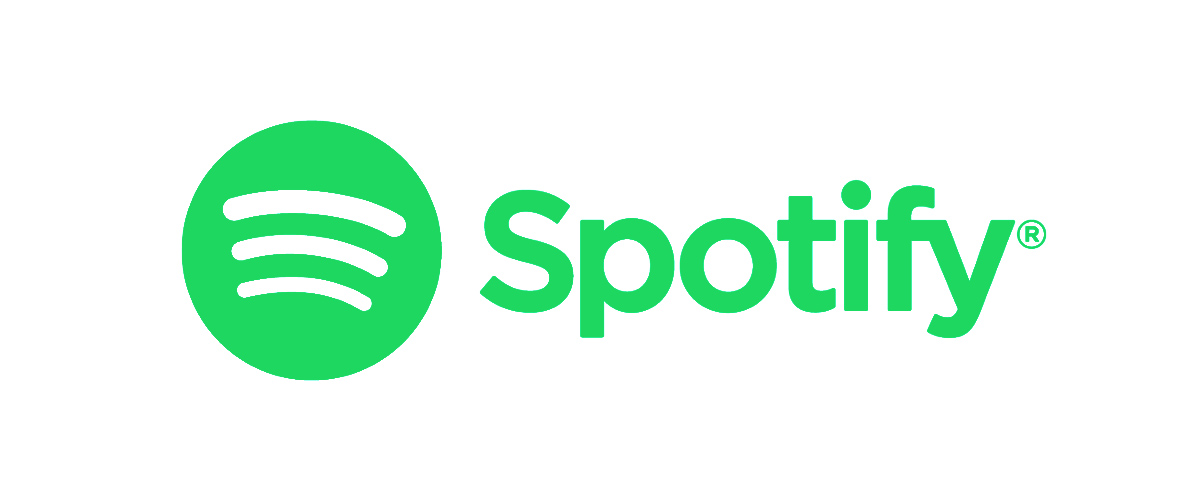 Spotify
Spotify is a world-renowned streaming service that allows anyone to instantly enjoy its library of tens of millions of songs created by artists from around the world. Besides Spotify Free, which offers the basic functions of music playback at no charge, favorite songs can also be listened to in much higher sound quality by upgrading to Spotify Premium.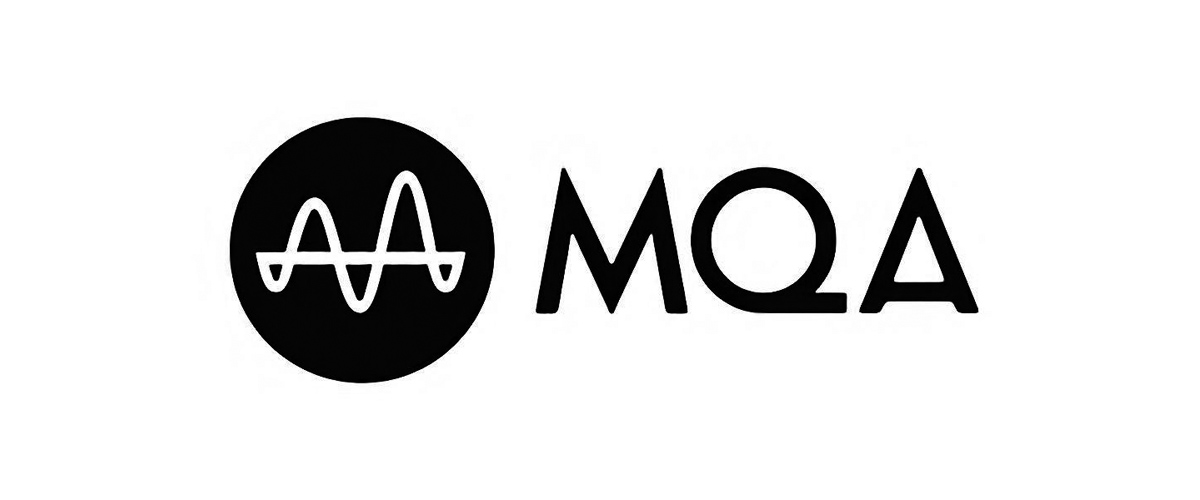 Full MQA Support
In addition to its audio streaming and audio file playback capabilities, the N-05XD also supports full decoding of MQA digital input. It also provides support for the digital output of MQA-CD played on conventional CD players.
Esoteric Sound Stream
Esoteric Sound Stream is a streaming and network playback control app designed for use with both iOS (iPhones & iPads) and Android. Even inexperienced neophytes can operate this app with fully intuitive and stress-free ease. Additionally, Esoteric Sound Stream has been designed with a degree of refinement that smartly meets the high demands of more advanced users. Native support for such streaming services as Tidal and Qobuz ensures that anyone can easily search for and add songs to playlists from related streaming services while playing music files. Furthermore, songs can be seamlessly selected as if one's own personal music library has been dramatically expanded.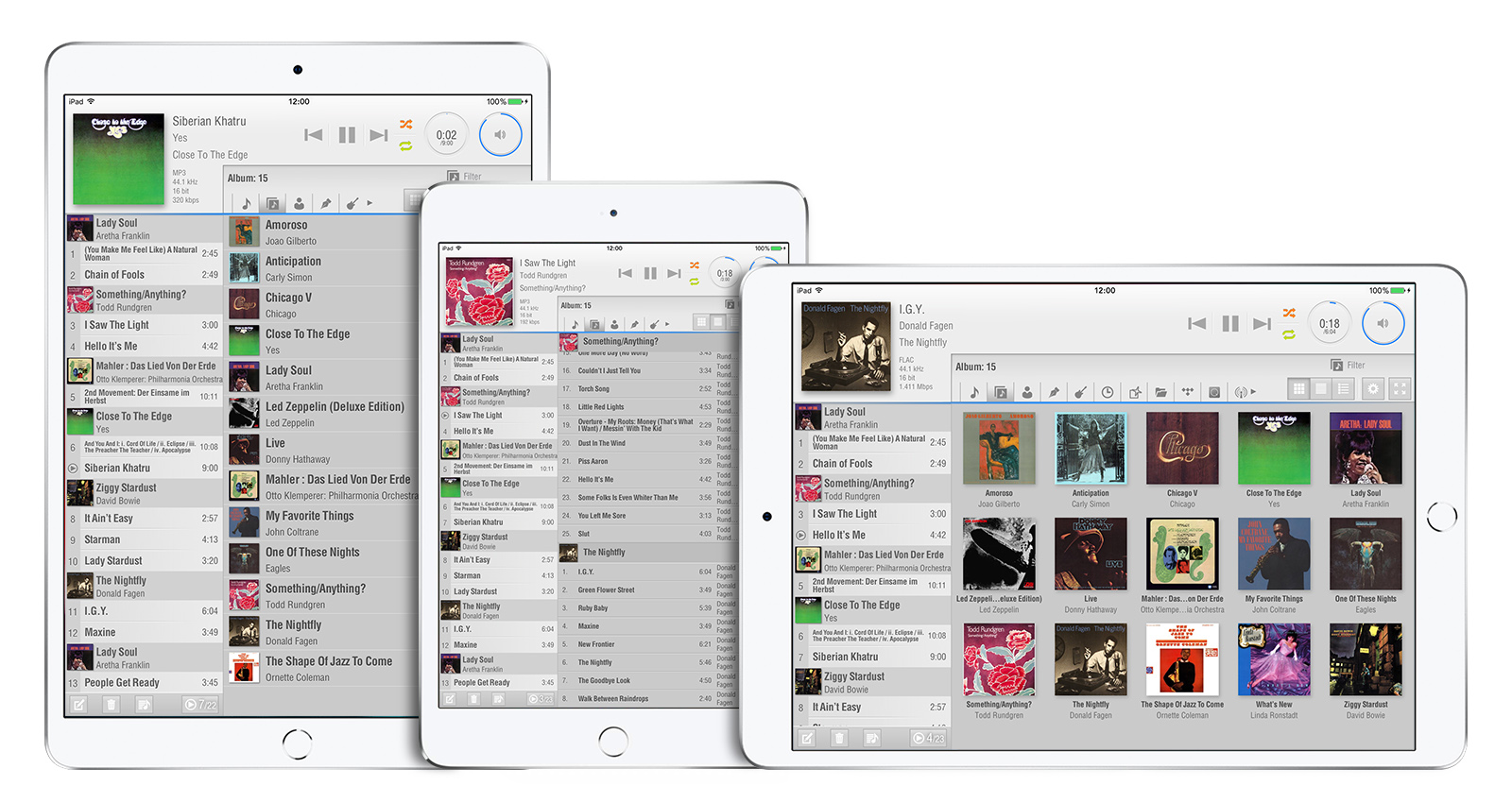 The Heart of the System: A Fully Balanced Dual Mono Preamplifier
At the core of any audio system, the preamplifier circuitry plays the central determining factor in how sound is perceived. The N-05XD inherits the Grandioso line's high fidelity and superb musical expression, a compendium of both Esoteric's long-held philosophy and advanced technology, while further inheriting its esteemed pedigree. With its long-established fully balanced dual mono configuration, the preamplifier's dynamic yet delicate sound transcends the boundaries of playback quality, and even goes so far as to delineate the sensibilities of both the performers and the sound engineer.
Esoteric-QVCS Attenuator System Achieves Both Excellent Operability and Sound Quality
Installed in the N-05XD's preamplifier section, the Esoteric-QVCS* Attenuator system features a total of four collectively operated attenuator circuits that independently and electronically control the left and right audio channels and their positive and negative phases. This system helps maintain superb audio clarity, excellent channel separation and highly accurate phase characteristics. Additionally, the vastly shorter audio signal path helps minimize sound quality deterioration at both low and high volumes and allow the complete, unadulterated expression of musical passion.
* QVCS = Quad Volume Control System
High-Precision Ball Bearing Volume Control Knob
Providing ultra-smooth analog operating feel, the N-05XD's volume control utilizes the same ball bearing support mechanism featured in Esoteric's premier Grandioso line. The volume knob itself is also precision-machined from solid aluminum.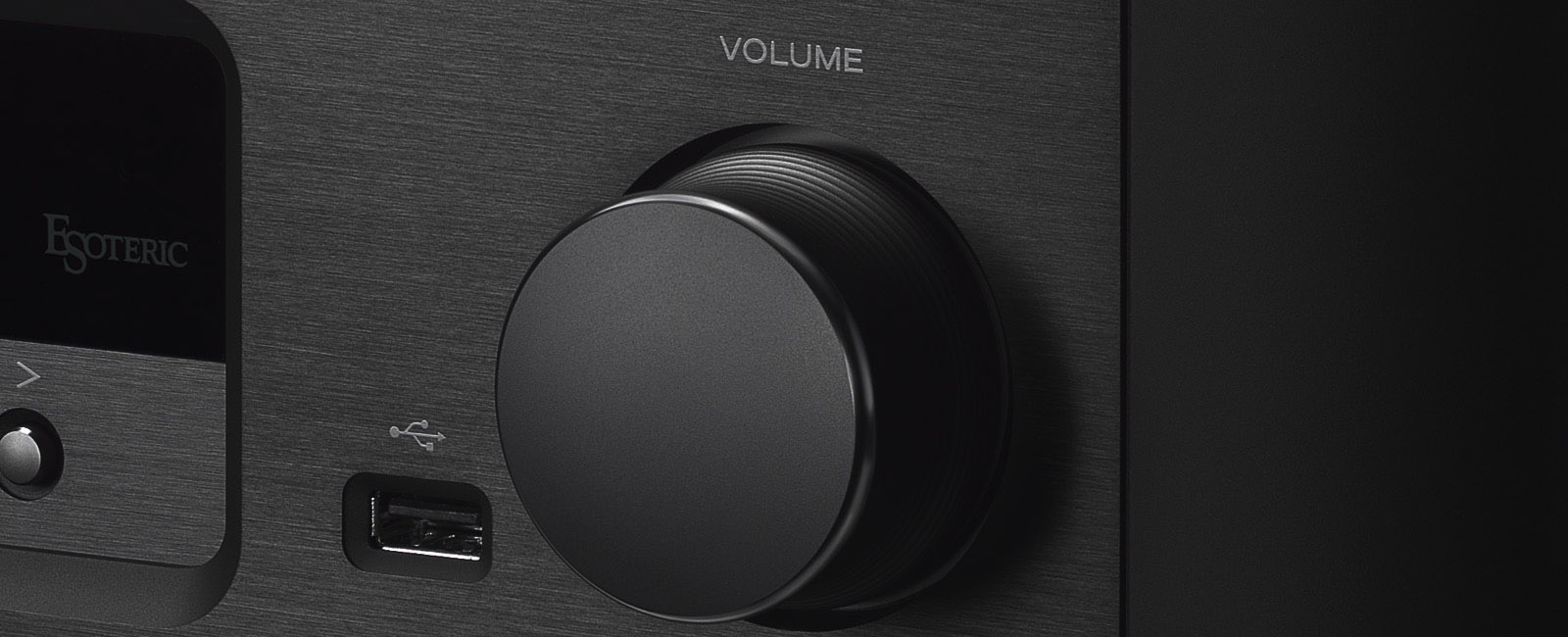 Unique Esoteric-HCLD* Output Buffer Circuitry
The N-05XD's Esoteric-HCLD output buffer circuit was designed in pursuit of the ultimate in current transmission capacity and speed, both of which are critically important factors in achieving the ultimate in analog output circuitry. The buffer's high-speed element features a slew rate—or response speed—of 2,000V/μs, allowing it to reproduce with breathtaking clarity the full dynamism of the music being played.
*HCLD: High Current Line Driver
High-Quality Es-Link Analog Current Transmission
The N-05XD also comes fully equipped with Esoteric's original Es-Link Analog transmission output. This advanced current transmission method takes advantage of the HCLD buffer circuit's high performance to deliver powerful, high-speed current supply capability that makes it possible to transmit the audio signal purely, powerfully, and completely unaffected by signal path impedance. This ideal analog audio transmission method maximizes the potential of the system when connected to compatible devices.

Fully Balanced Dual Mono Headphone Amplifier
Enjoy the uniquely blissful musical listening experience of high-end audio in your own personal space by using the N-05XD in combination with your favorite pair of headphones. The N-05XD is equipped with Esoteric's first full-scale fully balanced dual mono headphone amplifier, which responds to new styles of listening with outstanding playback quality that combines Esoteric's advanced preamplifier design technology with a collective wisdom accumulated over years of high-end audio design that always strives for the pinnacle of sound quality.
The amplifier's advanced circuitry features a fully balanced, dual-mono design that closely approximates that of Esoteric's renowned Linestage preamplifiers. It is also equipped with two separate outputs: a balanced 4-pin XLR output jack and an unbalanced 6.3mm stereo audio jack, both conveniently located on the N-05XD's elegant front panel. With its fully balanced power output of 1500mW (into a 32Ω load), this superlative headphone amplifier powerfully drives high impedance headphones with plenty of headroom to spare. For unbalanced output, the ground potential is actively driven to 0V so that any fluctuations of ground (earth) potential in each of the left and right channels do not affect the other, thus realizing eminently clear channel separation, uncompromising high performance, and superb musical expressiveness with both balanced and unbalanced connections.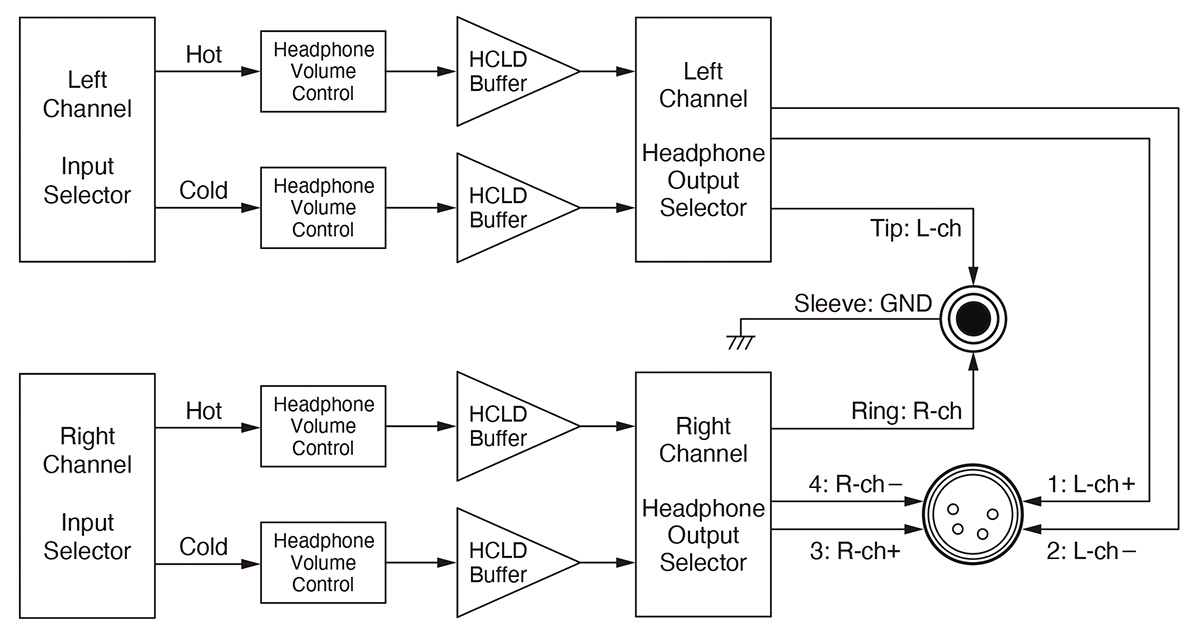 The Ultimate Versatility
The N-05XD is also a highlyversatile high-end component that has been meticulously finished without any compromise, providing top-tier audio performance, no matter the function the user selects to use. When switched to fixed line level output, the N-05XD can be connected to an external preamp for operation as a standalone digital source or DAC. Likewise, its Network function can be completely turned OFF when not use. The N-05XD also comes equipped with AV Pass through output that allows it to be used as a front channel preamp in a surround sound AV speaker system.
Spec description
Digital audio inputs

XLR

1
Input Level
5.0Vp-p
Input Impedance
110Ω
Input signal formats
Linear PCM
32k to 192kHz, 16bit / 24bit (AES/EBU format)
DSD
2.8MHz (ES-LINK1, ES-LINK2, DoP format)

RCA

2
Input Level
5.0Vp-p
Input Impedance
75Ω
Input signal formats
Linear PCM
32k to 192kHz, 16bit / 24bit (IEC60958 format)
DSD
2.8MHz (DoP format)

Optical

2
Input Level
–24.0 to –14.5dBm peak
Input signal formats
Linear PCM
32k to 192kHz, 16bit / 24bit (IEC60958 format)
DSD
2.8MHz (DoP format)

USB

1 (USB B connector)
Input signal formats
Linear PCM
44.1k to 384kHz, 16bit / 24bit / 32bit
DSD
2.8MHz, 5.6MHz, 11.2MHz, 22.5MHz

ETHERNET

1 (1000BASE-T)
Input signal formats
Linear PCM
44.1k to 384kHz, 16bit / 24bit / 32bit (stereo)
• Only integer format file supported
DSD
2.8MHz, 5.6MHz, 11.2MHz, 22.5MHz (stereo)
Supported file formats
PCM Lossless
FLAC, Apple Lossless (ALAC) , WAV, AIFF, MQA
DSD Lossless
DSF, DSDIFF (DFF) , DoP
Compressed audio
MP3, AAC (m4a container)

USB DRIVE

2 (Front, Rear)
Supported file system
FAT32, exFAT, NTFS, Single partition, USB2.0 or later recommended
Maximum power supply
0.5A
Input signal formats
Linear PCM
44.1k to 384kHz, 16bit / 24bit / 32bit (stereo)
• Only integer format file supported at 32bit
DSD
2.8MHz, 5.6MHz, 11.2MHz, 22.4MHz (stereo)
Supported file formats
PCM Lossless
FLAC, Apple Lossless (ALAC) , WAV, AIFF, MQA
DSD Lossless
DSF, DSDIFF (DFF) , DoP
Compressed audio
MP3, AAC (m4a container)

Analog audio inputs

XLR

1 pair (L/R)
Input Impedance
50kΩ
Maximum Input Voltage
8Vrms

RCA

1 pair (L/R)
Input Impedance
25kΩ
Maximum Input Voltage
4Vrms

Analog audio outputs

XLR/ESL-A

1 pair (L/R)
Output Impedance
220Ω
Maximum Output Level
5.0Vrms (PCM Full-scale signal input, Analog output level setting: FIX)

ESL-A PRE-OUT

1 pair (L/R)

RCA

1 pair (L/R)
Output Impedance
60Ω
Maximum Output Level
2.5Vrms (PCM Full-scale signal input, Analog output level setting: FIX)

Bluetooth® section

Version
4.0
Supported profile
A2DP, AVRCP
Supported A2DP codec
LDAC, LHDC, aptX™ HD audio, aptX™ audio, AAC, SBC

Headphone out section

Balanced

4-pin XLR × 1
Output Power
1500mW + 1500mW (at 32Ω load)
Compatible Impedance
16 to 600Ω

Unbalanced

¼" (6.3mm) Standard Phone jack × 1
Output Power
750mW + 750mW (at 32Ω load)
Compatible Impedance
16 to 600Ω

Clock sync section

Clock Input

BNC × 1
Input frequency
10MHz (±10ppm)
Input impedance
50Ω
Input level
Rectangular wave
TTL level or equivalent
Sine wave
0.5 to 1.0Vrms

External control section

RS-232C

× 1

Trigger In

⅛" (3.5mm) Monaural mini jack × 1
Input level

Trigger Out

⅛" (3.5mm) Monaural mini jack × 1
Output level

General

Power
AC 120V, 60Hz
AC 220 - 240V, 50Hz
Power consumption
38W
Overall dimensions (W×H×D)
445 × 131 × 377mm / 17-⅝" × 5-¼" × 14-⅞" (including protrusions)
Weight
13.8kg / 30.5 lb.

Included accessories

Power cord × 1
Remote control unit (RC-1334) × 1
AA batteries × 2
Felt mats × 3
Owner's manual × 1
Audio Performance
| | |
| --- | --- |
| Frequency response | 5Hz to 75kHz (–3dB) |
| S/N ratio | 105dB |
| Distortion | 0.0015% (1kHz) |
* Design and specifications are subject to change without notice.
2 years
Moreover, after we have included the N-05 XD in our reference chain, we have never had the urge to go back to our own preamplifier, DAC or streamer. For the first time.

Pros : Sound quality, Perfect build quality, Full-fledged, High-end preamplifier, High-end headphone amplifier, Nice design

Products of the year 2021

Streamer + DAC Preamplifier

Best Buy Award

STEREO Best Buy Component 2021

Network / Complex Player category 1st place "Year Component"

Visual Grand Prix 2021 Summer Pure Audio

Grand Prize (chosen by Mr. Takashi Iwai) Winnner

Audio Excellence Award 2022

Grand Special Prize