Posted by ESOTERIC Company, Tama, Tokyo, Japan on 6th Nov 2020
ESOTERIC COMPANY is proud to announce that three new Super Audio CD albums will be released.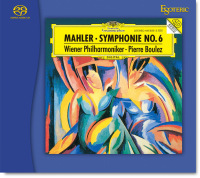 MAHLER Symphonie No.6
Vienna Philharmonic, Conducted by Pierre Boulez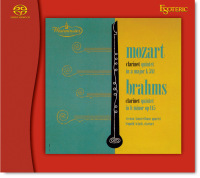 MOZART / BRAHMS Clarinet quintet
Leopold Wlach, Clarinet, Vienna Konzerthaus Quartet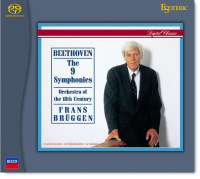 BEETHOVEN The 9 Symphonies
Orchestra of the Eighteenth Century, Conducted by Frans Brüggen
Esoteric Super Audio CD
The reissue of classical music masterpieces by ESOTERIC has attracted a lot of attention, both for its uncompromising commitment to recreating the original master sound, and for using hybrid Super Audio CD (SACD) technology to deliver highest sound quality. This series marks the first hybrid SACD release of historical recording selections that have been main stays of the catalog since their initial release. These new audio versions feature ESOTERIC's proprietary re-mastering process to achieve the highest level of sound quality.
ESOTERIC audio manufacture whole range of SACD players, Network streamers and Amplifiers to reveal the Master Sound.