A masterpiece of "Swan Lake" performed by an encounter between ballet god Fistulari and the prestigious Concertgebouw Orchestra. Kenneth Wilkinson + Gordon Parry captured the miraculous DECCA sound.
A Historical masterpiece performed by the greatest ballet conductor of the 20th century, Anatole Fistoulari
Anatole Fistulari (1907.8.20-1995.8.21), born in Kieu, was known as one of the greatest ballet conductors of the 20th century. The colorful sound of Fistulari's baton, the lively and propulsive pulse, and above all, the beautiful and elegant taste of his performance were highly appreciated by music fans around the world, especially through his recordings.

He recorded a considerable number of recordings, including accompaniments for arias and concertos, and also recorded many complete ballets, but "Swan Lake," which he recorded in 1961 with the Concertgebouw Orchestra, was a brilliant masterpiece that still retains Fistulari's name in recording history.

That was also the only recording of Fistulari and the prestigious Concertgebouw performing together, and became a popular album that has been repeatedly released in Japan since the LP era and has almost never disappeared from the catalog.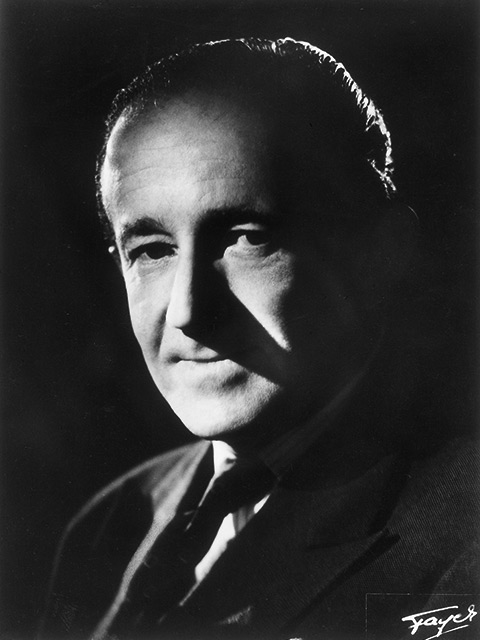 Reproduction of the rich and mellow Concertgebouw sound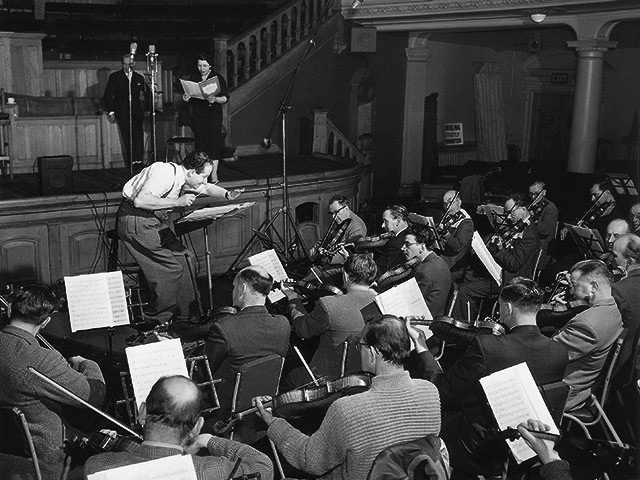 In 1961, Bernard Haitink was appointed principal conductor of the Concertgebouw Orchestra under the twin leadership of Jochum, a stereo session was conducted by DECCA in February of the year, and this "Swan Lake" highlight album was recorded along with Mahler Symphony No. 4 (also known as a masterful performance and recording) conducted by Scholti. DECCA had made many recordings of the Concertgebouw Orchestra during the monaural recording era, but these two 1961 recordings were the first stereo recordings.

Because recording for PHILIPS became more active during the Haitink era, while this album was prized as one of the few stereo recordings of the Concertgebouw by DECCA until the 1980s, when DECCA resumed recording with the Concertgebouw Orchestra with Haitink conducting the Shostakovich symphony recordings.

Under the direction of Ray Minshall, the famous producer, two sound engineers from DECCA, Kenneth Wilkinson and Gordon Parry, were involved in the recording, and this miraculous recording clearly and three-dimensionally captures the unique sound of the Concertgebouw, including the charming woodwinds, brilliant and rich brass, and above all, the string section with its rich shades.
Producing the analog vinyl records under the best avilable condition
The analog vinyl records of the "Masterpiece Collection", have been reissued by re-mastering the original master tapes, exclusive for the vinyl records. The mastering process employs the newly established the "Esoteric Mastering" system, including ESOTERIC's top-of-the-line equipment "Master Sound Discrete DAC" and "Master Sound Discrete Clock". In addition, the MEXCEL cables sparingly employed to achieve flawless high quality sound as the master data.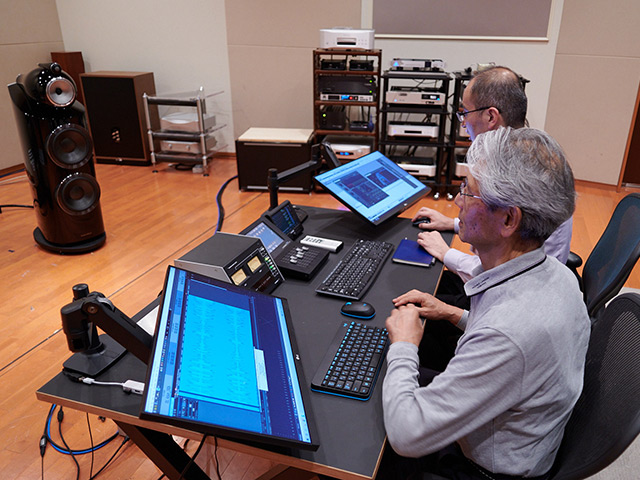 Esoteric Mastering Center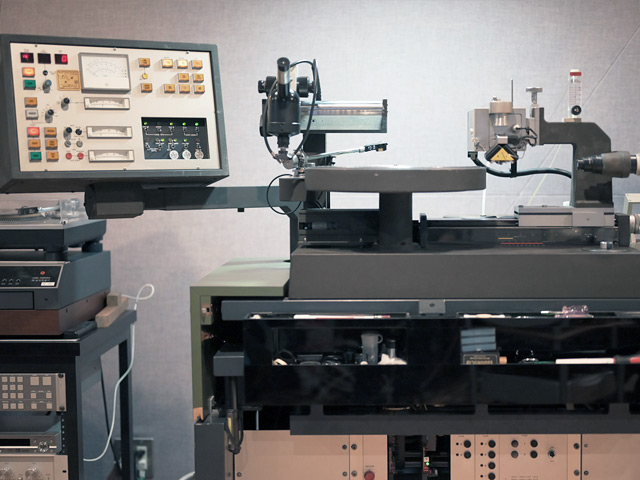 VMS80 Cutting Lath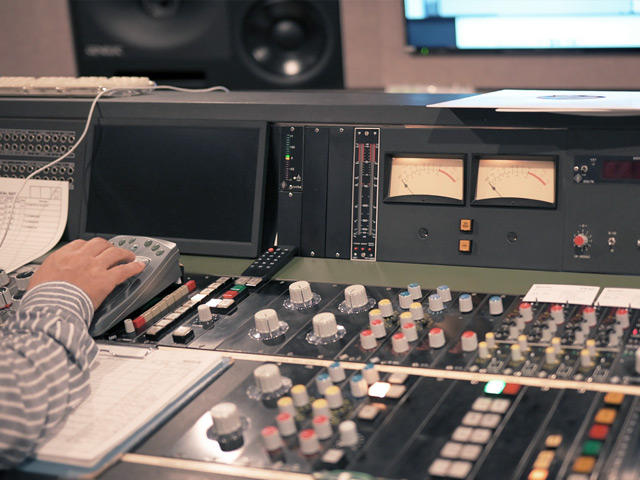 SP79C Cutting Console
Analog cutting process has been performed at MIXER'S LAB in Tokyo employing the Neumann VMS80 cutting lath, a famous machine manufactured in West Germany in the golden era of the analog audio, and only two units are survived in Japan.
The "Esoteric Mastering" equipment is also employed to send out master data for analog cutting machine. Collaborating with the MIXER'S LAB, we brought the "Esoteric Mastering" equipment into their cutting room and connected the output directly to the Neumann SP79C cutting console. The "Esoteric Mastering" sound is sent directly to the cutting process bypassing the equalizer section of the console. The cutting process is performed by Mr. Katsutoshi Kitamura, a cutting engineer at MIXER'S LAB, and he put his master craftsman skills into the master disc.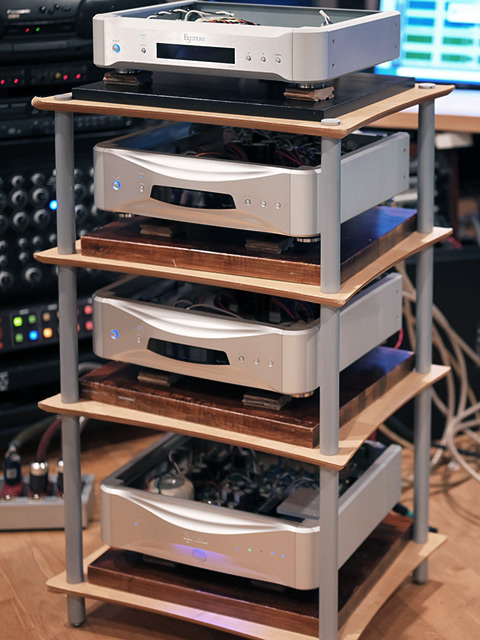 Esoteric Mastering System brought to the MIXER'S LAB
Analog Cutting Equipment
Cutting Lath: Neumann VMS80
Cutting Console: Neumann SP79C
Cutter Amp: Neumann SAL74B
Cutter Head: Neumann SX74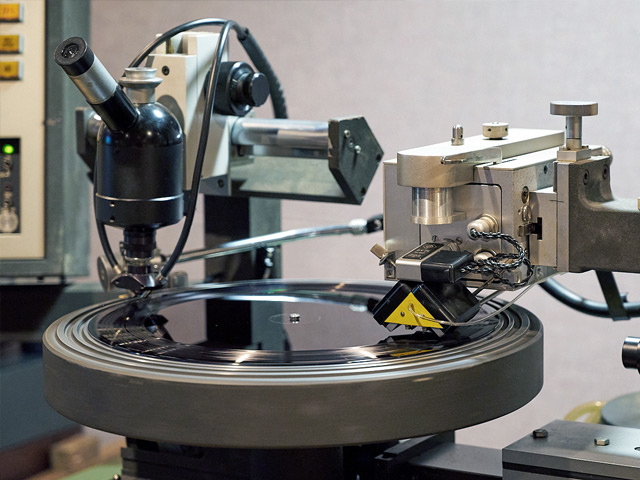 VMS80 and SX74 Cutter Head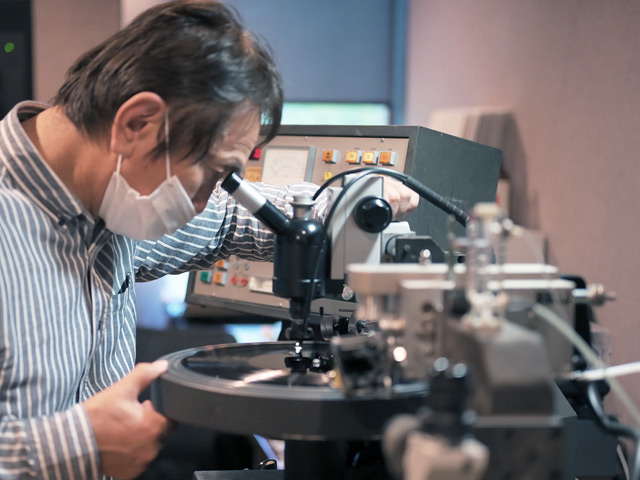 Mr. Kitamura frpmt MIXER'S LAB cutting the disc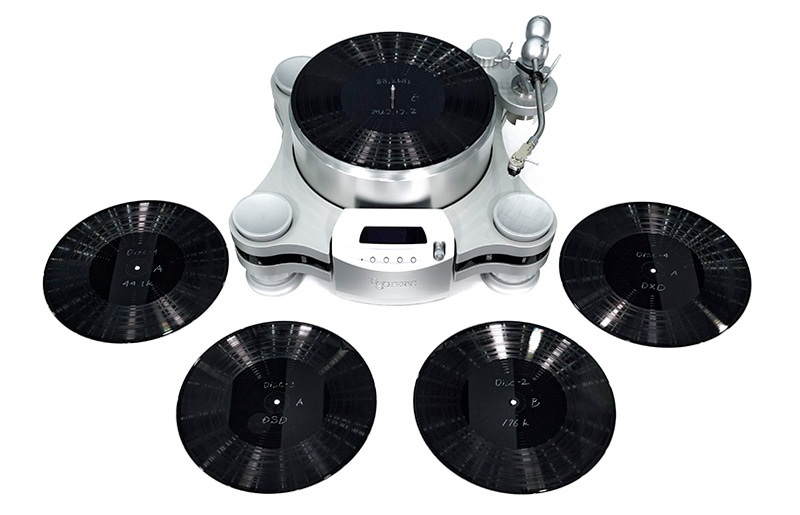 Tested lacquer discs and the Grandioso T1 for the sound evaluation.
Today, it is rare to cut a lacquer disc just for audition purposes, only master discs are cut for record pressing. However, in order to pursue sound quality, ESOTERIC created a number of lacquer discs with different transmission methods to the console.
Those lacquer discs created were taken back to the ESOTERIC Mastering Center to be auditioned and sound quality checked on ESOTERIC's Grandioso T1 analog turntable to determine the best transmission method.
This is how Esoteric created vinyl records extending the information contained in the original master tape ,with a focus on the analog sound.
Tracklist:
Peter Ilyich Tchaikovsky (184-1893)
Swan Lake, Op.20 (Highlights)
Side A
1. Introduction (Moderato assai)

Act I
2. No.1: Scène (Allegro giusto)
3. No.2: Valse
4. No.8: Danse des coupes (Tempo di polacca)
Act II
5. No.10: Scène (Modeato)
6. No.11: Scène (Allegro moderato)
7. No.13d: Danses des cygnes (Allegro moderato)
Side B
Act II
1. No.13e: Pas d'action (Andante)
Act III
2. No.20: Dabse hongroise (Czardas: Moderato assai)
3. No.5b: Pas de deux (Tempo di valse - Andante - Tempo di valse - Allegro molto vivace)
4. No.24: Scène (Allegro)
Act IV
5. No.27: Danse des petits cygnes (Moderato)
6. No.29: Scène final (Andante - Allegro agitato)
Concertgebouw Orchestra of Amsterdam
Conducted by Anatole Fistoulari
Producer: Ray Minshull
Engineer: Gordon Parry, Kenneth Wilkinson
Recorded at Concertgebouw, Amsterdam on February 22-23, 1961
Re-mastering
Producer: Motoaki Ohmachi (ESOTERIC COMPANY)
Mastering Engineer: Masaya Touno (ESOTERIC COMPANY)
Technical Engineer: Tetsuya Kato (ESOTERIC COMPANY)
Cutting Engineer: Katsutoshi Kitamura (MIXER'S LAB)
Recording information:

Title: Swan Lake, Op.20
Composer: Pyotr Ilyich Tchaikovsky
Conductor: Anatole Fistoulari
Orchestra: Concertgebouw Orchestra of Amsterdam
Genre: Classical
Media: 1x 180g LP Vinyl Stereo 33rpm, Limited, Remastered, . Esoteric Classical Masterpiece Collection. Esoteric Mastering. Cutted on Neumann SP79C cutting console with VMS80 cutting lath @ Mixer´s Lab in Japan
Label: ESOTERIC
Cat#: ESLD-10002
Released: 1.4.2023 in Japan
Original release: 1961 by Decca SXL 2285
EAN: 4907034224845
Vinyl records carry warranty of 2 years if treated properly.
More info find here
. No returns of used product.